The City of London Takes Charge of IT Services via ServiceTeam® ITSM and the Microsoft® Power Platform
"After being hamstrung by a shared ITSM solution for many years, we identified that beyond our key considerations of flexibility, expandability, security and cost, it was undeniably important to have a new Cloud ITSM solution that we could manage and own in-house—easily implementing changes at will, as needed." —Dawn Polain, Service Delivery Manager at the City of London and the City of London Police.
Taking Charge
Back in 2013, the City of London (CoL) and the City of London Police (CoLP) began their ITSM journey by agreeing to develop an implementation of ServiceNow®, which would be shared between their Managed Service Provider's (MSP) customers and themselves.
Despite working closely with their MSP regarding the development of ServiceNow, CoL and CoLP soon found that the limitations that came with the product and sharing an ITSM tool through their MSP was far too restrictive. Any modifications they wanted to make to their ServiceNow environment was either severely limited, unable to be done, or required a substantial budget or external resources to be completed. So, the decision was taken to source a low-code solution, which would allow them to implement an ITSM tool which could be easily managed, modified, and owned in-house.
"As we worked through our requirements for the new tool, we really had to think about leveraging more of a platform-based solution, one that would let us extend value and reduce costs, letting us easily build and modify based on our business needs and with the skillsets our resources have. We also had to think about enhancing our user's experience and helping our resolvers more easily perform their daily functions," said Dawn Polain, Service Delivery Manager at CoL and CoLP.
After reviewing the market, the choice was clear: Provance ServiceTeam ITSM, along with the Microsoft Power Platform, was the winner.
The ServiceTeam ITSM Power App is a comprehensive low-code ITSM solution, native to the Microsoft ecosystem—leveraging all that the Microsoft Power Platform has to offer to help customers deliver first-rate IT services, cost-effectively.
The Power Platform can benefit any organization looking to extend capabilities without coding. Identified by both Gartner and Forrester as a Leader in Low-Code platforms, the Power Platform lets organizations leverage AI and low-code/no-code development to drive savings and increase value, leveraging skillsets and knowledge across business services.
Flexibility and Cost-Effectiveness are Key
"We were really keen to adapt a new low-code/no code ITSM tool set for our own needs and not be restricted by other customers or in any other way," said Polain.
Since ServiceTeam ITSM is a Power App, and leverages the Power Platform—CoL and CoLP have the ability to easily configure, adapt and modify ServiceTeam ITSM out-of-the-box views, reports and capabilities for their specific needs, without having to engage outside experts or spending days coding—saving them money and reducing time spent configuring and implementing changes. ServiceTeam ITSM is also highly extensible and capable of growing with CoL and CoLP.
CoL and CoLP decided upon a phased and feedback approach to implementing ServiceTeam ITSM. Since ServiceTeam ITSM is so flexible and easily configurable, they could focus on getting the most important capabilities up and running quickly, then let users experience the ITSM solution and give feedback, which they would then review and incorporate for continuous improvement of their IT services.
When Security is a Top Concern
"For CoLP security is a huge factor, since users often have security clearance and we need to ensure that non-security cleared personnel aren't able to see the data," said Polain.
ServiceTeam ITSM is a Power App embedded in the Microsoft Azure cloud platform, which is one of the most secure platforms available—trusted by governments around the world. Unlike many other products, CoL and CoLP data is hosted in their own Power Platform (Azure) tenant, within their control. The data is protected by Azure Active Directory and only those individuals granted access can see it—minimizing risk. Provance does not manage or process customer data, because it is all contained solely within CoL and CoLP's tenant. Security is further enhanced to restrict access to certain individuals and roles through the platforms native Business Unit capabilities.
Service Desk Over-Reliance No More
"We are big believers in developing "Shift-Left" functionality," said Polain. "We absolutely encourage our people to use the ServiceTeam ITSM capabilities such as the service catalog, application portal, and the self-service portal, instead of constantly emailing the service desk."
The ServiceTeam ITSM capabilities such as the self-service portal, service catalogue and knowledge centered service, lets CoL and CoLP off-load the management of— and resolution of—repetitive or simple inquiries and issues onto their users and the ServiceTeam ITSM tool, thereby freeing up the Service Desk to engage in other important matters.
"We also found ticketing in our previous ITSM tool was really quite cumbersome for our resolvers, so we really wanted to make sure ticket management was simplified moving forward, with information at the fingertips of resolvers," said Polain. "We also wanted them to be keenly aware of KPIs that are assigned to each ticket and that priorities based on SLAs were constantly visible so they're always aware of timelines while responding to and resolving tickets."
The ServiceTeam ITSM Ticket capabilities lets you apply standardization and automation to ticket processing, while the Productivity Panes capability provides all the information an agent needs to quickly assess and respond to incidents or requests without ever leaving the ticket. As the backbone to providing successful customer-centric services, ServiceTeam ITSM SLA and Ticket Metric capabilities help keep agents on-track and on-time.
"We reduced our over-reliance on the Service Desk by, for example, allowing our users to choose any applications they want from an application catalogue, and letting ServiceTeam ITSM auto-route a ticket, and setting up the portal to be a one-stop-shop for our users," said Polain. "If we reduce the reliance on the Service Desk, we can reduce our agents time spent on simple or repetitive tasks, improving agent productivity, which makes us more cost-effective going forward."
Continuous Improvement
"We wanted the ability to control the information managers and agents see—whether that is through reports or views—to help us, for example, create a more streamlined user experience and speed up the actual fulfillment of requests, which then makes this tool a real collaborative tool between us and our users," said Polain.
Part of the successful implementation of a continuous improvement strategy is about having the right dashboards and reports in place. ServiceTeam ITSM provides an array of out-of-the-box dashboards, views and reports that were easily configured and modified for CoL and CoLP specific needs. ServiceTeam ITSM Power BI dashboards and reports visually communicate and deliver intelligent ITSM insights and answers to common questions for managers and key stakeholders.
"Previously, reporting was a problem for us, and we really wanted our resolvers to understand their performance and our expectations, so there are no shocks at the end of the month," said Polain. "Now, we've actually encouraged our own resolvers to go ahead and create reports based on their own requirements. It's that easy in ServiceTeam ITSM."
ServiceTeam ITSM has opened up a whole new world for CoL and CoLP. Improved management information and knowledge. Easily configured real-time dashboards, views and reports and more. All of which has helped CoL and CoLP improve their IT services, cost-effectively.
"We are absolutely able to listen to our users and resolvers more today than in the past. Going forward, we have planned four-to-six-week sprints, whereby we implement enhancements from requests. It's key for me to demonstrate that ServiceTeam ITSM is a great tool which we will continually evolve and adapt based on our needs," said Polain.
Find out more about the City of London and the City of London Police journey to better ITSM in this webcast.
Microsoft and ServiceNow are registered trademarks of their respective companies.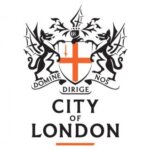 Country:
United Kingdom
Industry:
Government
Customer Profile:
Steeped in history, the City of London, England (aka the "Square Mile") and the City of London Police govern a vibrant and modern city district with over 513,000 daily commuters and 10 million visitors a year.
Challenges:
The City of London used a leading ITSM solution, through a Managed Services Provider (MSP), restricting their ability to self-configure, and modify, for their own specific needs.
Over time, the City of London found the ITSM solution quite restrictive and limiting, hamstringing their ability to deliver top-notch IT services that evolve with the needs of the organization.
Their new ITSM solution had to not only allow for a high degree of flexibility but had to provide the highest levels of security since it had to also service the needs of the City of London Police.
Like any other government organization, the City of London has tight budgets, and so the ITSM solution had to be cost-effective to not only implement, but to maintain and modify as needed.
Solution:
ServiceTeam® ITSM Enterprise deployed as part of the Microsoft® Power Platform.
Results:
The City of London chose a phased approach for implementation to ensure a smooth transition from their previous solution.
Able to get the most important features up and running quickly, giving time to receive user feedback and tweak the implementation before moving to the next phase.
Since the ServiceTeam ITSM customers' data is hosted in the customer's Power Platform Dataverse (Azure tenant)—not within an external service or database—the City of London and the City of London Police were able to take advantage of Microsoft's Power Platform for secure IT services.
Successfully shifted from over-reliance on the Service Desk to leveraging: auto-routing of tickets; the newly built service catalog, CMDB and knowledge management database; as well as a self-service portal for more effective inquiries, notifications, and ticket updates.
Improved management information and knowledge, simplified ticket management, consolidated communications with an audit trail, and leveraged real-time and custom dashboards for better, more cost-effective IT service delivery.